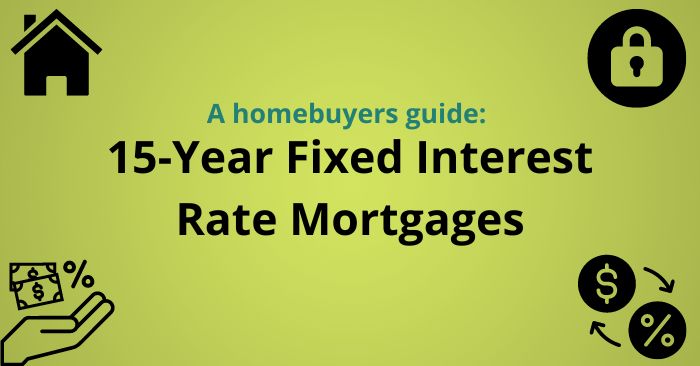 As you journey into homeownership you may be curious about a 15-year fixed mortgage as it's one of the more common fixed rates seen on the real estate market.
Before signing any mortgage loan contracts, consider some of the key aspects connected with a 15-year mortgage loan.
15-year fixed mortgage rates
At a standard rate, 15-year mortgage loans are popular due to their lower interest amounts in comparison to longer loan terms. This means higher monthly payments, with less money going towards interest over the lifespan of the loan, saving homeowners thousands of dollars.
If you decide to go with this loan option, the interest rate is fixed meaning your monthly payments won't be subject to change from start to finish of the loan term which offers stability.
Finding the best 15-year mortgage rates & lenders
As the real estate market ebbs and flows because of economic factors, the average interest rate has changed a great deal over the years. This is why it's vital to shop around with different lenders to determine the best loan option for you.
You can find a comprehensive list of the best mortgage lenders and their average interest rates online which can aid in narrowing down your mortgage loan option.
Also consider reading reviews to determine if they communicate well with their customers and if they offer great support.
Purchasing a home requires a hefty financial commitment, so it's good to keep your mortgage options open. If you're interested in a 15-year mortgage loan, consider speaking with a local lender in person to get an idea of loan conditions and what you'll need to do to qualify.